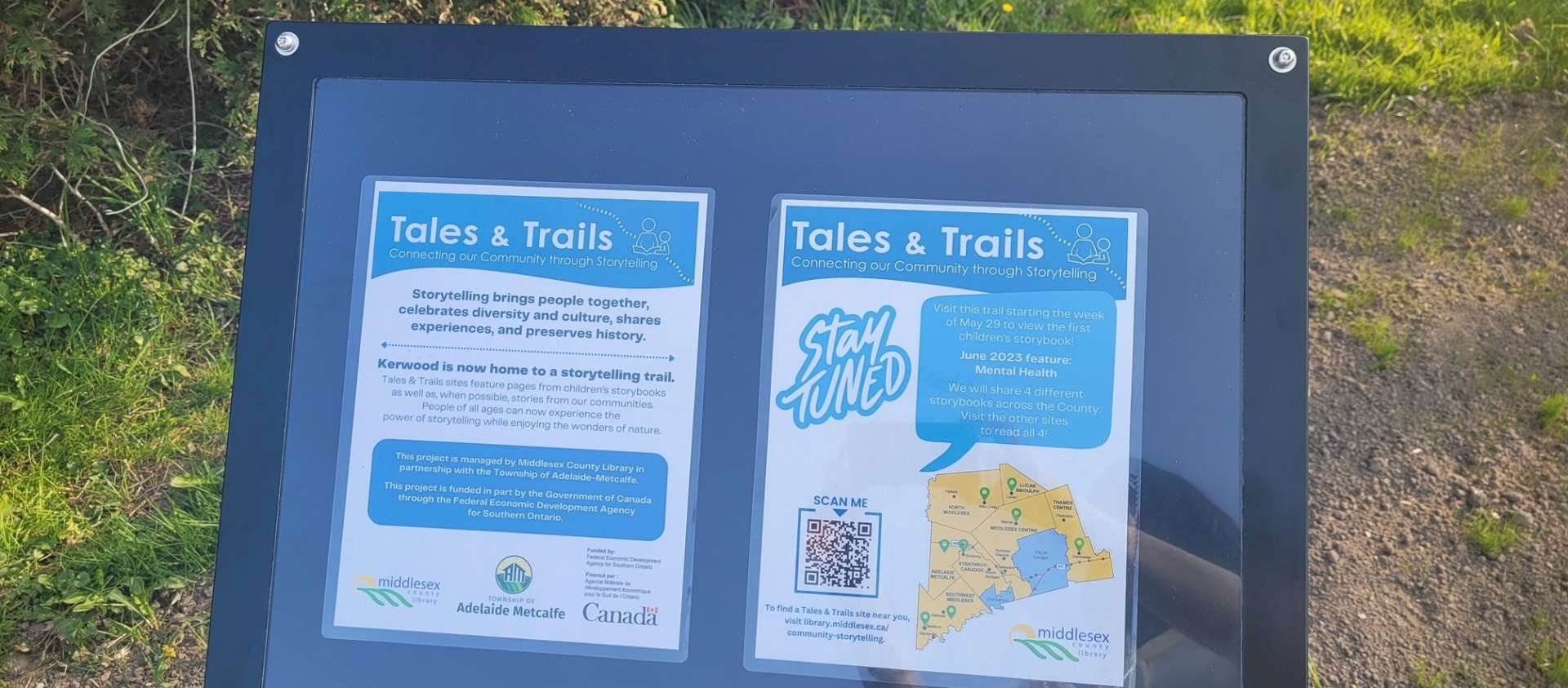 Kerwood is now home to a storytelling trail! Tales & Trails sites feature pages from children's storybooks as well as, when possible, stories from our communities. Visit Kerwood Park and experience the power of storytelling while enjoying the wonders of nature. The first children's storybook will be available for viewing the week of May 29.
Storytelling brings people together, celebrates diversity and culture, shares experiences, and preserves history. For more information on the Tales & Trails project including information on site locations across the County, story themes and storybooks being featured, visit library.middlesex.ca/community-storytelling.
This project is managed by Middlesex County Library in partnership with the Township of Adelaide Metcalfe. This project is funded in part by the Government of Canada through the Federal Economic Development Agency for Southern Ontario.