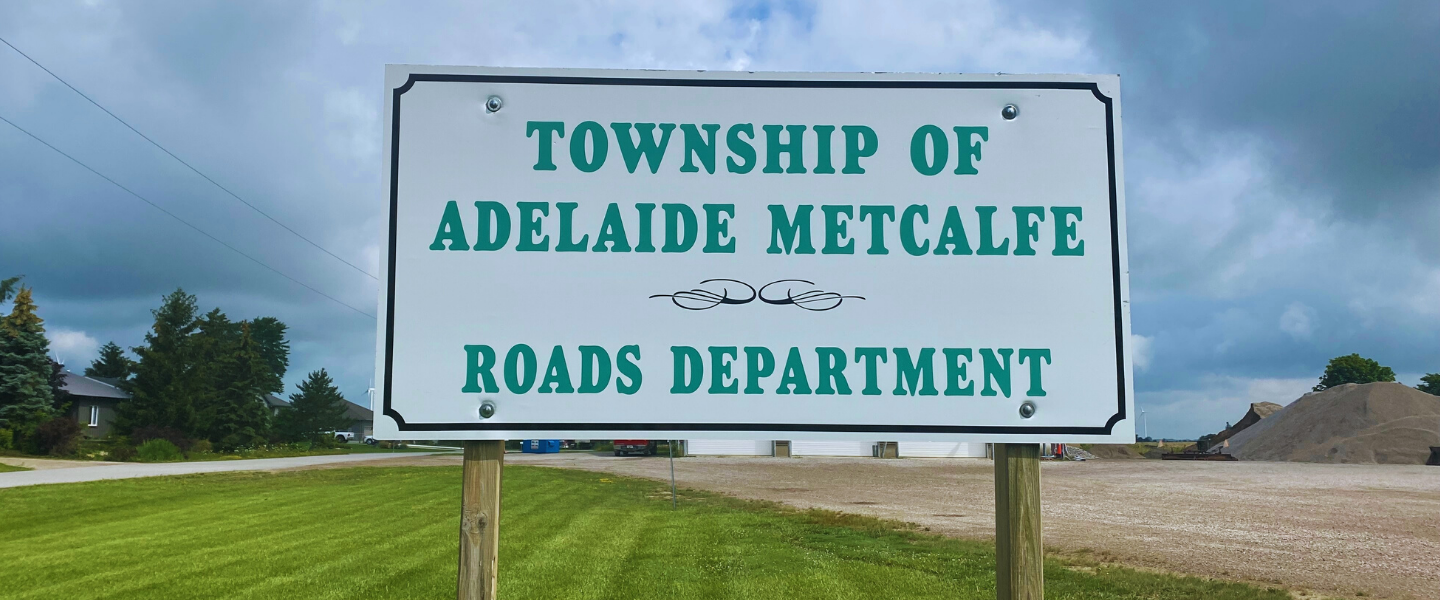 For Questions Contact:
Coulter Cahill
|
Job Title
Public Works Manager
Email
ccahill

[at]

adelaidemetcalfe.on.ca
|
ext.
Snow Removal

Snow from private driveways should not be deposited onto or across the road allowance due to liability reasons. 
It is an offence under Section 181 of the Ontario Highway Traffic Act to deposit snow on roadways, therefore property owners will be liable for any damage to motor vehicles which is caused by snow, or chunks of snow on or across the traveled portion of the road.  This also creates the opportunity for the buildup of snowdrifts on the road when the snow is left in a pile on the edge of the road.
Work/Entrance Permits

 If any resident or contractor needs to install a utility crossing, driveway entrance, or any other work within the Township road allowance, please ensure that you contact the Public Works & Engineering Manager. 
It is necessary to give notice of a minimum of three (3) business days.
Road Signs

 If you notice any missing road signs, please call the office as soon as possible at (519) 247-3687. 
Reduced Load Restrictions

 In accordance with the Township of Adelaide Metcalfe By-law No 6 of 2019 and Section 122 of the Highway Traffic Act, reduced loads are in effect in the spring. The reduced load (half load) restriction will be in effect from March 1 to April 30, with the possibility of extension at the Township's discretion.
As per the Highway Traffic Act, during a reduced load period, no commercial motor vehicle or trailer shall be operated or drawn upon any designated highway where the weight upon an axle exceeds 5,000 kilograms.
Exemption - You can apply for an exemption to the load restrictions. The form is available here.  When you click on the "submit" button, your form will be automatically sent to the Public Works Manager.
Roads - Fees & Charges