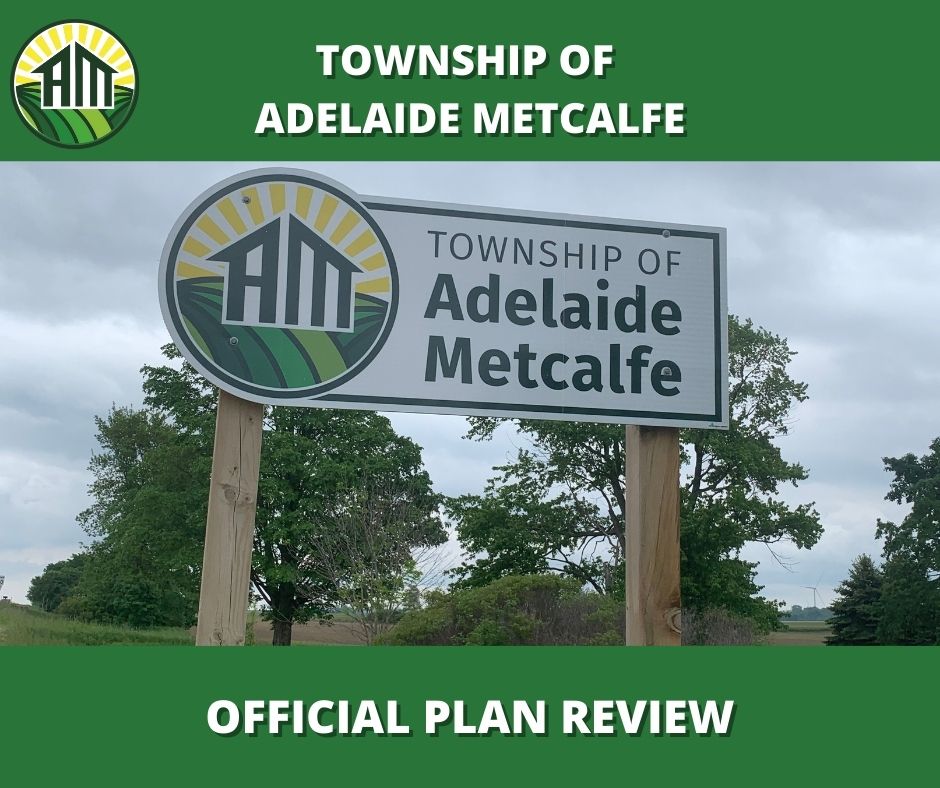 For Questions Contact:
Morgan Calvert
|
Job Title
Chief Administrative Officer (CAO)
Email
mcalvert

[at]

adelaidemetcalfe.on.ca
|
ext.
WHAT IS AN OFFICIAL PLAN?
Is a comprehensive document which contains goals, policies, and land use schedules.
Is a 25-year policy framework for land use decisions.
Sets the context for detailed planning and provision of municipal services.
Indicates where housing, agriculture, industry, commercial and retail land uses will be located.
WHY IS THE OFFICIAL PLAN BEING REVIEWED?
Municipalities generally update their official plans every 5 years to ensure that the Official Plan:
Conforms to the County of Middlesex official plan.
Reflects matters of provincial interest.
Is consistent with the Provincial Policy Statement (PPS).
THE TOWNSHIP OFFICIAL PLAN REVIEW PROCESS WILL:
Consider new provincial legislation, regulations and policies.

Review County policy direction implemented through the recent review of the County official plan.
Include meaningful community engagement.
TELL US WHAT YOU THINK
We are interested to hear your comments and thoughts, and your input is valued. Opportunities to participate in the Official Plan review process will be outlined in future statutory public notices and made available to the public through updates to this webpage.
Sign up to receive email updates on the Official Plan Review process.
AVAILABLE DOCUMENTS