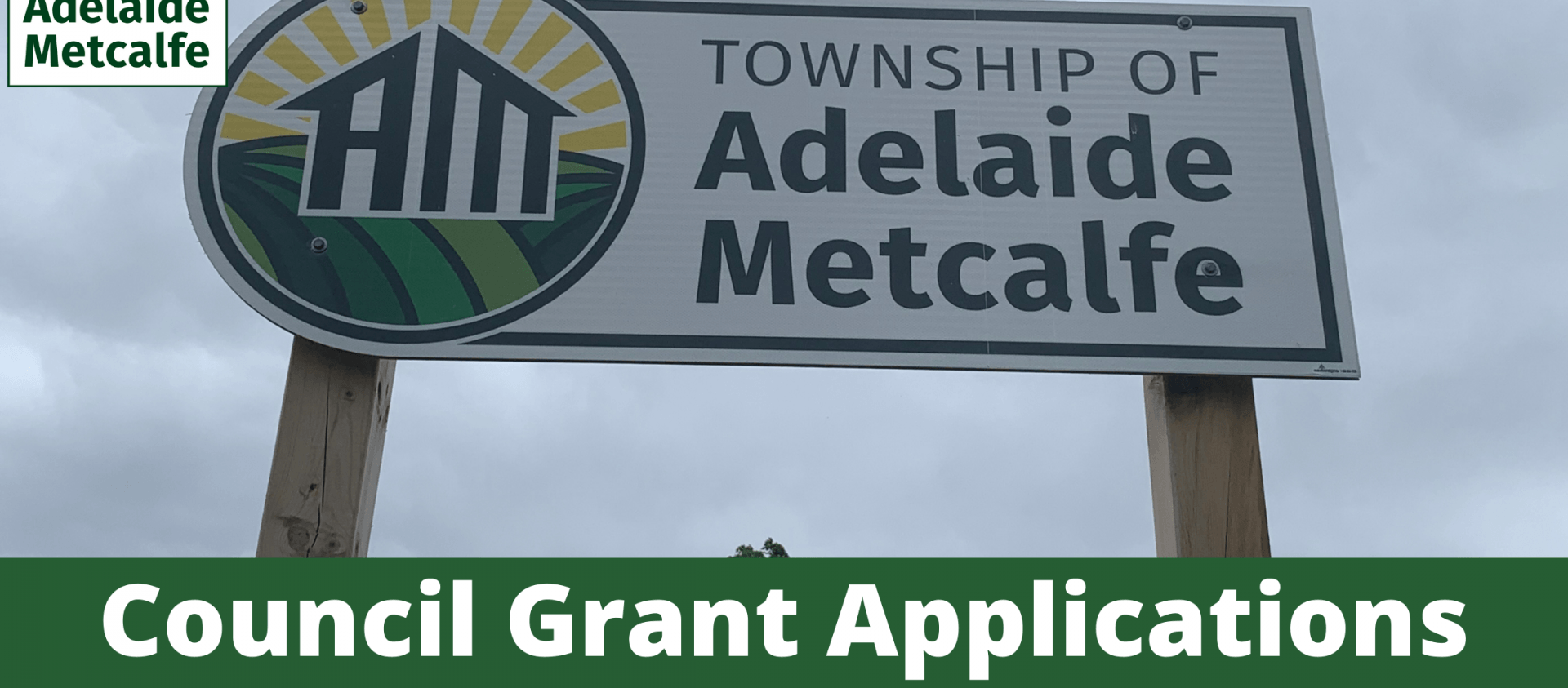 2024 Council Grant Applications are now available.  Please submit complete applications no later than Tuesday, October 31st, 2023.
The Council Grant Program provides municipal funds or other forms of assistance, in limited amounts, to community groups and organizations that warrant municipal support.  The program exists to recognize the value of these groups to the well-being and growth of the community and in helping the Township retain a strong community focus. 
Please refer to the Council Grant Policy before completing an application.
Completed applications must be delivered by Tuesday, October 31 to:
Johnny Pereira - Treasurer
Township of Adelaide Metcalfe
2340 Egremont Drive Strathroy, ON N7G 3H6
Email: @email