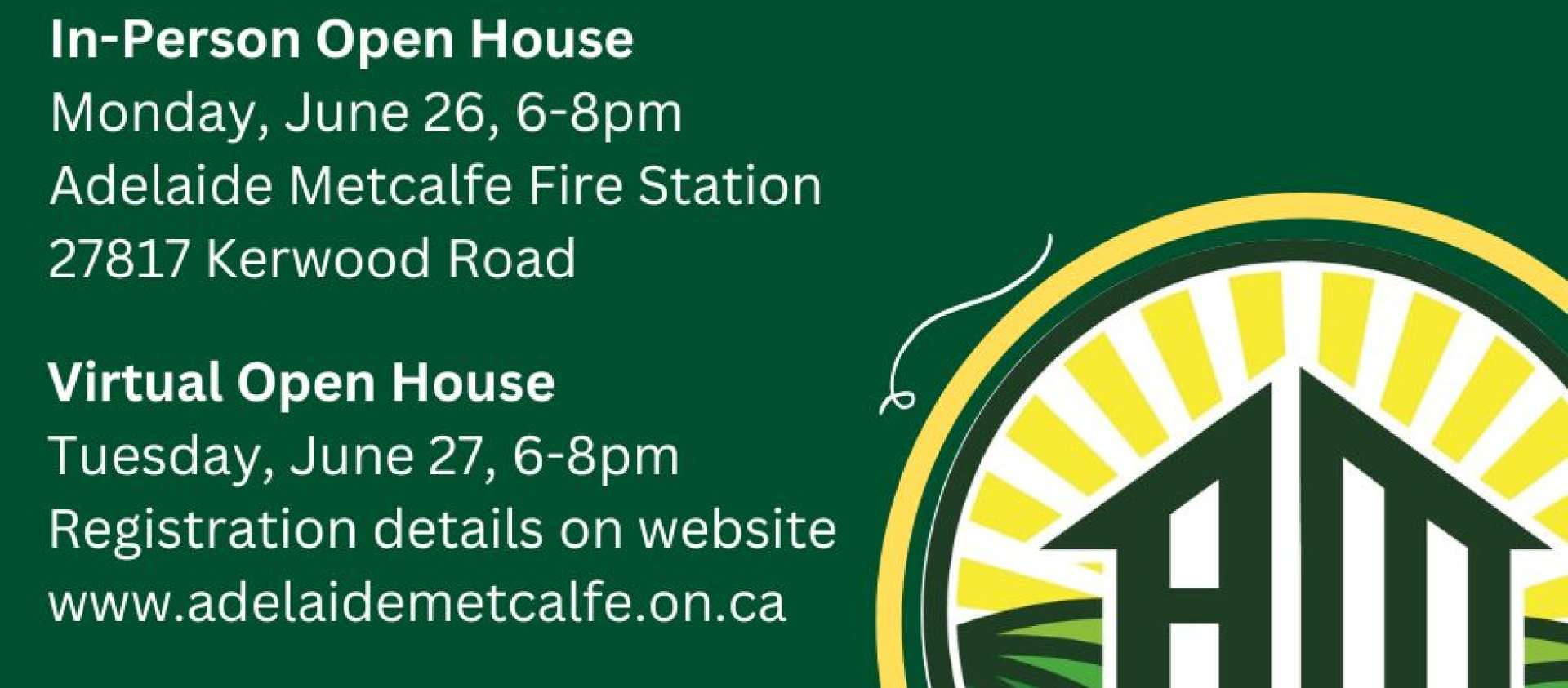 Contact Info
mbarnier

[at]

adelaidemetcalfe.on.ca
|
ext. 8203
OFFICIAL PLAN REVIEW
OPEN HOUSE
Monday, June 26th, 2023
6:00 pm – 8:00 pm
Adelaide Metcalfe Fire Station – 27817 Kerwood Road
Please join us for an open house on Monday June 26th 2023 from 6:00 p.m. to 8:00 p.m. to learn and provide your feedback on Adelaide Metcalfe's Official Plan Review process.
The Township's Official Plan is a comprehensive municipal policy document created under the Planning Act that sets a 25-year framework for land use decisions. The Official Plan contains goals, policies and land use schedules that indicate where housing, agriculture, industrial, commercial and retail land uses will be located.
The purpose of the open house is to discuss changes we are considering as part of our Official Plan update and obtain your feedback. Specifically, we are looking forward to your views on the following topics:
• Economy – Understanding public views on the availability and variety of employment options and lands.
• Development – Obtaining public feedback on how the Township should accommodate growth, including settlement areas.
• Housing – Gathering ideas related to increasing housing availability and attainability in the Township.
• Agriculture – Implementing a balanced approach to addressing population and employment growth, while continuing to prioritize the protection of the Township's agricultural lands over the long term.
• Natural Heritage – Protecting species and ecosystems.
Please note we are also running a survey for members of the public. The survey closes on July 3rd, 2023.